This page is the brochure for your selected program. You can view the provided information for this program on this page and click on the available buttons for additional options.
Rome Institute of Liberal Arts (RILA)
Rome, Italy
(Outgoing Program)
Dates / Deadlines: - unrelated header
Dates / Deadlines:
Tabular data for Dates / Deadlines:

| Term | Year | App Deadline | Decision Date | Start Date | End Date |
| --- | --- | --- | --- | --- | --- |
| Spring | 2019 | 10/01/2018 | 10/31/2018 | TBA | TBA |
Fact Sheet: - unrelated header
Fact Sheet:
#i18n(14)# parameter/value output

Glossary entry for program parameter 10425

Minimum GPA:
3.5

Glossary entry for program parameter 10424

Eligible Class Standing:
2 Sophomore
Language of Instruction:
English

Glossary entry for program parameter 10431

Study Abroad Program Type:
Saint Mary's Program

Glossary entry for program parameter 10430

Housing:
Apartment (Double)
Field of Study:
Anthropology, Archaeology, Art History, Classics, Communication, Global Regional Studies, History, Philosophy, Politics, Religious Studies, Sociology
Program Description:
Program Description:
Study Abroad in Italy -- Rome Institute of Liberal Arts (RILA)
The world is a book, and those who do not travel read only one page - Saint Augustine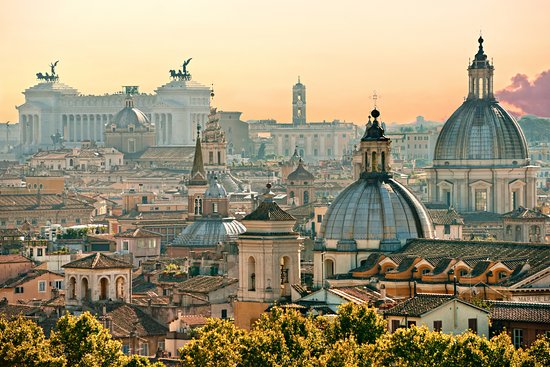 Photo Credits: Ollie O, TripAdvisor
Program Highlights
Earn SMC credit while engaging with Italians and other international students

Join in small discussion-based classes on great works of philosophy, literature, and history organized in connection with the study of Rome's art and architecture. Courses designed for Integral students, but open to students in all programs.

Immerse yourself in Rome's two millennia of achievements in art and architecture and get an aesthetic education. Rome has great Western art and architecture from ancient times to the eighteenth century, including masterpieces of the Classical, Medieval, Renaissance, and Baroque periods.

Become familiar with the key political developments in the West that can also help you interpret the turbulence of our own times.
Eligibility Requirements
At least sophomore year standing;

An average of a 3.5 minimum cumulative AND major GPA (students below this GPA "may" be considered);

Confirmation of a clear record of disciplinary conduct with Residence Life
Application Process
Click on the "Apply Now" button on top right hand of this page to begin the process

Deadlines: March 1st for Summer/Academic Year/Fall Semester start programs and October 1st for Spring Semester start programs
Selection results will be announced early April for Summer/Academic Year/Fall Semester start programs and early November for Spring Semester start programs
SMC Study Abroad deposit ($600) will be due upon acceptance and RILA Security/Housing Deposit ($500) will be due upon arrival
Cost
2018-2019 Semester Fees
**Tuition & Fees include tuition and medical insurance

| | |
| --- | --- |
| Tuition and Fees | $23,565 |
| Room (Board NOT included) | $4,790 |
| Travel (Estimated International Flight) | $1500 |
| Student Visa | $150 |
| Books (Estimated) | $550 |
| Personal Expenses (Estimated) | $1,100 |
| SMC Study Abroad Deposit (due one month after acceptance) | $600 |
| RILA Refundable Security/Housing Deposit (due upon arrival) | $500 |
| Application Fee | $50 |
| Study Abroad Fee | $30 |
*NOTE: Tuition does not include excursion/lab/material fees associated with courses taken. Students are charged additional related course fees directly.
For Scholarship Resources please click
HERE
.
Below are some additional expenses student will be responsible for that are not included in the fees SMC pays to RILA.
Meals $ 50 – 150 per week
Optional Italian language class $ 780 (waived for Spring 2018 participants)
Optional two night trip to Siena $ 150
Optional one night trip to Naples – Paestum $ 210
Host University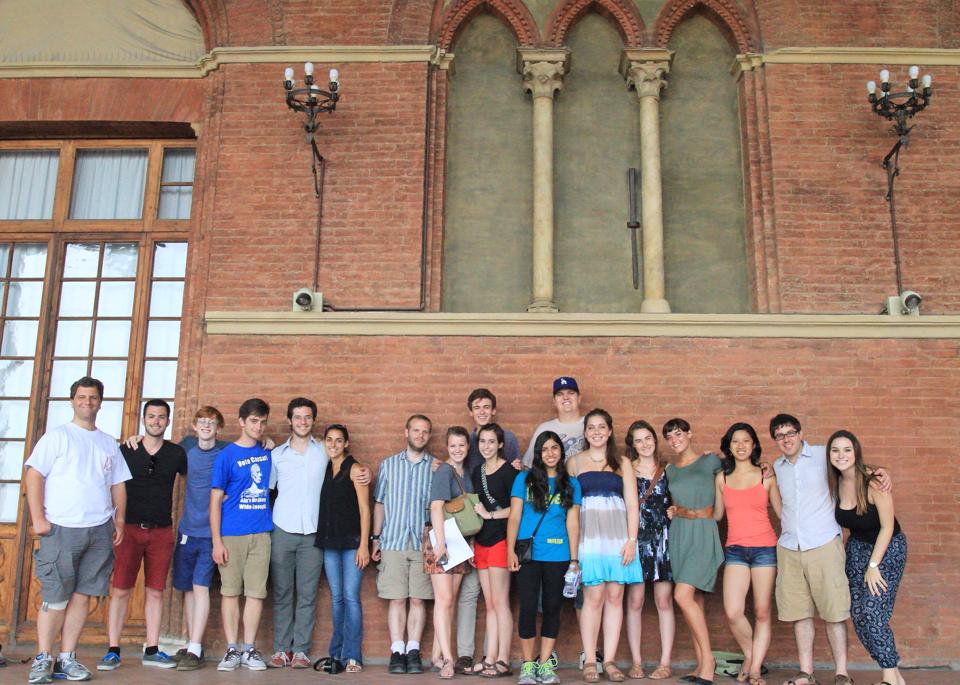 RILA offers undergraduate interdisciplinary courses on great books while exploring the art and architecture of Rome in order to articulate fundamental questions across disciplines. RILA's classes will take you on an almost daily basis into the historic center of Rome. The buildings and art around you will not only form a dramatic setting that helps you reflect on many different important periods of human history, but will itself become part of your study. RILA discussion based classes on philosophy, literature, and history are designed together with excursions led by art historians and classicists. Our faculty and advisory committee combines professors from the very best American universities and college core text programs with important Italian art historians and cultural managers.
Housing
Students will be accommodated on the fourth and fifth floors of a comfortable residence with very high ceilings and large rooms. The residence has many common spaces they can use for study or free time, including a giant courtyard below with benches, and a solarium with a view on the roof above, as well as other indoor reading rooms. There is a basketball court, a small indoor exercise space, and a free laundry facility. Rooms (shared with other SMC students) are doubles and triples with private bathrooms. Residence staff cleans the rooms once weekly. A communal kitchen is available with basic kitchen utensils provided for you. Spaces are airy and clean. A resident assistant is available 24 hours a day, as well as a resident director. Residence staff maintains a curfew of 11pm on weekdays, and 1pm on weekends. A small group of Italian university students, mostly female, will share the dorms (not the rooms) with you.
Language
For students who are interested in gaining Italian skills prior to studying abroad, please consider taking Italian courses at SMC.
Academics
Students choose four of the following courses (Integral sophomores must choose numbers 1, 2, 3, and 5 below, they cannot take number 4):
1. Ancients and Moderns
No other city comes close to Rome's range of art and architecture, and this course gives you a way in, a way to actually understand it by connecting it to your readings. The art and architecture in this course will illuminate the readings and vice versa. Of course we look at Roman historical monuments and art that connect to the many readings in Roman history. How does Virgil's poetic art reflect trends in Roman sculpture? How is Livy's account of early Rome reflected in the social fabric of the city? Does the history of the Roman republic reflect Machiavelli's realpolitik analyses of them? How does Shakespeare's Julius Caesar reflect the reality of Roman history? How do other Renaissance depictions of ancient Rome in painting and sculpture relate to the accounts of Machiavelli or Shakespeare? But also, beyond ancient Rome, we look at the development of art and architecture in periods contemporary to the authors we read, and look at many of the same issues in the texts in the concrete. How does the theology of Aquinas or the poetry of Dante relate to the Medieval art visible in Rome? How does the sensibility of Shakespeare's King Lear relate to the disturbing paintings of Caravaggio? Do Descartes' ideas reflect the geometry of Baroque architecture? This class makes a focus on the great books a chance for you to get a serious aesthetic education. Because of the incredible range of great art and architecture available in Rome, it makes the city a valuable companion for readings in practically any period.
2. Great Issues and Texts from the Middle Ages to the Renaissance.
In this class we explore major literary and philosophical authors, from the end of the Middle Ages, with readings in Aquinas, Dante, and Chaucer, to the end of the Renaissance, with readings in Machiavelli, Rabelais, and Shakespeare. We read these inexhaustible texts on their own merits, looking beyond the Roman context to fundamental questions that any human being, as a human being, needs to ask. However, readings are also often connected to issues of significance in Rome, from Dante's theory of Rome as the center of a world empire, to Machiavelli's cynicism about the papacy, to Shakespeare's reflections on the new divide between public and private life in early modernity in plays like Antony and Cleopatra, Coriolanus, and Julius Caesar. Hence Rome will suggest many insights into these works, just as these works will give us context for what we see in Rome.
3. Ancient Logic and Rhetoric
Students will investigate how language expresses reality in a systematic way, learning the rules and forms of logical syllogism. They will also reflect on the understanding of rhetoric in ancient philosophy. While Plato and Aristotle were dedicated to thinking seriously about the implications of logical thought, they were also aware of the central importance of rhetoric. Philosophers were both opposed to the teachers of rhetoric (the sophists), but also were in the same business, insofar as they needed to make their appeal to different parts of the social spectrum. Philosophical rhetoric was the grounding of the pursuit of wisdom in the world of the polis.
In this course we will reflect on language through close reading and discussions of primary texts in ancient philosophy. Most of the class will explore the logical and rhetorical aspects of Platonic dialogues, the Sophist and the Phaedrus, as well as Aristotle's logical works. At the end we will reflect on the importance of rhetoric in the Roman assimilation of Plato in Cicero's De Inventione.
4. Classics of Roman Social and Political Thought
Rome offers an important turn in the social theory of the ancient world. Greek political theory addressed life in small city-states. But the vast size of Alexander's Empire and the Roman Empire presented political thought with new problems and questions of particular relevance to our own enormous modern political communities. Can a republic thrive and survive as it expands? Also, the development of empires from city-states impacted even on the kinds of ideals and human beings that could grow within them. What vices and what virtues are characteristic of the Republic, which of an Empire? And what aspects of Rome's development speak to moderns?
We will look at these questions in a variety of authors who have very different ideas of Rome. We begin not in Rome but in Greece with a few short selections from Thucydides' fundamental reflection on the meaning of empire and on relations between the few and the many. We will then read Polybius, Livy, and Sallust's histories of republican Rome, Cicero's attempt to give a philosophical grounding for Roman politics, Plutarch's account of the rise of Julius Caesar and the end of the Republic, and Vergil's epic on the prehistory of the Roman Empire, the Aeneid. We will further explore representative Roman philosophical perspectives through epicurean and stoic works by Lucretius and Marcus Aurelius. We will then consider Tacitus' criticisms of the Empire, and St. Augustine's still more radically critical view of Roman history and political theory, in the City of God.
5. Greek Mathematics and the Origin of Algebra: Apollonius and Descartes [Requires having taken Integral Freshman mathematics 1+2, or similar courses in Euclidean geometry.]
This class focuses on the fundamental difference between ancient and modern ways of thinking about mathematics by looking at an ancient and a modern account of conic sections. This class is a demonstration based, close reading of Apollonius' Conics and Descartes Geometry. In the conics, we will cover all of book I, as well as the treatment of asymptotes of the hyperbola, some focal properties of the ellipse and hyperbola, and the locus problem. In Descartes, we will return to the locus problem and to the classification and generation of curves. In addition, we will read selections from Descartes philosophical work, the Rules for the Direction of the Mind. This was Descartes' introduction to his first collection of mathematical and scientific writings (which included the Geometry), and gives important context for his revolutionary work.
SMC Integral Course Equivalent
:
Classics In Roman Social and Political Thought is equivalent to Collegiate Seminar 2 (SEM 2).
Ancients and Moderns may cover the Core Curriculum's Social, Cultural, Historical Understanding credit (SCHU).
Courses 2, 3, and 5 together are equivalent to all sophomore second semester Integral courses.
More specifically:
Course 2, Great Issues and Texts from the Middle Ages to the Renaissance, is equivalent to Integral Spring Sophomore Seminar.
Course 3, Ancient Logic and Rhetoric, is equivalent to Integral Spring Sophomore Language
Course 5, Greek Mathematics and the Origin of Algebra, is equivalent to Integral Spring Sophomore Mathematics.
RILA Pre-Approved Courses